Premium Partners





We are immensely grateful to our premium partners for the UHR Conference 2023, Notion-STAR® and NTT DATA Business Solutions, for their ongoing support for UHR, and for HR teams across the Higher Education sector generally. We look forward to virtually seeing them and our other sponsors at #UHR23.
Partners and Exhibitors 


B3Sixty

We are independent specialists in workplace investigation, dispute resolution and investigative review with considerable knowledge and experience of Higher Education. Founded in 2010, we have over the past decade undertaken successful assignments in over 50 HEIs.  Our team of experienced investigators, reviewers and dispute resolvers, with backgrounds in senior management, human resources, legal, finance and audit, are able quickly to understand client needs and deal confidently with the full range of complex and difficult employment relations issues. We pride ourselves on prompt and high-quality service, a systematic project approach to every assignment and our ability to be "thoughtful practitioners".
Bevan Brittan

Bevan Brittan is a UK-Top 100 national law firm. Our team of specialist higher education lawyers work with universities and higher education Institutions, including members of the internationally renowned Russell Group as well as dynamic new universities and colleges. Many of our team have joined from in-house positions, which enables us to provide well informed, pragmatic legal solutions, whilst delivering excellent value for money.
Contact our award-winning teams for advice on all employment, HR, pensions, immigration, education law including (student disciplinary and academic misconduct processes), complaints and COVID-19 related issues.
Contact - ashley.norman@bevanbrittan.com
Browne Jacobson LLP
With bases in London, Birmingham, Manchester, Exeter and our founding city of Nottingham, and links across the globe, Browne Jacobson LLP is a national law firm with international reach. Our 500+ Lexcel and ISO accredited lawyers – including 140+ partners across six practices – are bound together by our shared values. We're all dedicated to decency, simplicity and creative solutions – and we're excited about what we can achieve together.
Connection gets results, makes all parties stronger and is central to the Browne Jacobson approach. It's in the way we partner with our clients, working as an extension of their in-house teams. It's in the links we forge between clients and sectors for mutual benefit. And it's in the open and collaborative way we work with each other.
In a sector that's undergone significant change, our experience sets us apart.
We recognise that it is more important than ever that you can rely on specialist and dedicated lawyers that understand the competitive, challenging environment in which you operate. As an extension of your in-house legal and HR teams we will help you to make informed decisions and identify and manage risk. Our employment and HR services include (but are not limited to) recruitment, contractual and settlement agreements, immigration issues, pensions, employment training solutions and advocacy services. We can also provide you with practical resolutions to grievance, disciplinary, ill-health and performance-related matters.
Known for giving practical advice, having strong market knowledge and being proactive and prepared to give 'If I were you' advice, please do contact us to discuss how we can help you.



ECC

We're the UK's leader in shaping and defining reward in education. 
As a not-for profit consortium of more than 125 universities and colleges, our HR expertise has helped to create fair, transparent and trusted pay structures for more than half a million people across 150,000 roles over the past 25 years. 
 ECC members have exclusive access to the very best tools available to help 
evaluate roles, determine pay and reward, and underpin reward strategy. Our Consultant team supports our members and clients with a wide range of initiatives: 
Pay and grading review, strategy and implementation 

Role analysis implementation and review 

Strategic HR management and organisational development priorities 

Reviewing and revising senior pay and reward frameworks 

In-house training in role analysis, streamlining processes, scoring and appeal panels 
Contact - contactus@ecc.ac.uk


Evelyn Partners



Taking care of your financial future
Evelyn Partners financial planners and investment experts help people to achieve their financial goals and ambitions.
It looks after £52 billion* on behalf of its clients, who include solicitors, senior professionals, company executives and business owners along with families, charities and other private individuals.
Evelyn Partners experts understand that as an education professional, your personal finances are likely to be complicated and you may have very little time to dedicate to them. You face unique challenges when it comes to your pension and retirement planning, inheritance tax and estate planning and tax planning.
As an education professional, you'll know the importance of talking to an expert. Just as you have the specialist academic knowledge to help your students, Evelyn Partners has the specialist financial planning and investment knowledge and expertise to help you.
Speak to Evelyn Partners
Evelyn Partners believes in talking things through. Together.
Which is why Evelyn Partners is offering a free initial consultation. Just the chance to talk to an expert.
Contact one of our UK Universities team to arrange a phone or video appointment :
David Vallance, Director, Chartered Financial Planner
david.vallance@evelyn.com    07818 512 369
David A Smith, Director, Chartered Financial Planner
david.a.smith@evelyn.com    07769 880 368
Rachel Debono, Associate Director, Chartered Financial Planner
rachel.debono@evelyn.com   07825 944065
How Evelyn Partners can help you
Evelyn Partners does not have a 'one size fits all' approach – its service is personal to you. Some people require a comprehensive financial plan with ongoing management of their investments and regular meetings. Others need a one-off recommendation on a single topic. It can help with both and everything in between.
As you think about your personal wealth, you're likely to have a number of questions. Evelyn Partners advisers understand these queries and what considerations you need to make, such as:
How much do I need for the retirement I want?

Are my personal finances at the mercy of the markets?

Are my investments set up correctly for the future?

Am I as tax efficient as I could be?

Is now the right time to start passing down wealth to my loved ones?

How can I financially prepare for life's 'what ifs'? For example, what would happen if I were unable to work for any length of time? Or how would my family cope financially when I die? A financial planner can work with you to review your finances and help prepare for life's 'what ifs' through the use of

cashflow modelling

.

The value of an investment may go down as well as up, and you may get back less than you originally invested.
Issued by Evelyn Partners Financial Planning Ltd. Authorised and regulated by the Financial Conduct Authority. Financial services are also provided by other companies in the Evelyn Partners Group, further details of which are available here.
*Source: Evelyn Partners, as at 30 September 2022


Eversheds Sutherland LLP
Eversheds Sutherland LLP is an international law firm with 74 offices in 35 countries. Our Education Sector Group is ranked in band 1 in Legal 500 and Chambers Directories for both our education and our employment law expertise. We have a dedicated team of experienced education lawyers with a thorough understanding of the challenges faced by HE institutions locally, nationally and internationally.
We provide legal advice and support to HE institutions across the full range of their HR-related activities. This includes complex high value tribunal proceedings, organisational change, industrial relations, investigations, staff discipline and grievances, whistleblowing challenges, international staffing and collaborations, immigration issues, equality and diversity, fixed-term/hourly paid staff, health and safety, reputation management and HR-related governance and regulatory matters.
We are delighted to be supporting UHR with this year's annual conference.
Contact - Nicola Bennison - NicolaBennison@eversheds-sutherland.com
Farrer & Co

Farrer & Co is synonymous with the highest quality legal advice and service. From our offices in London we work with trusted professionals around the world to deliver a seamless international service.
We work alongside higher education institutions through major strategic projects, complex governance and constitutional changes, and sensitive safeguarding and employment issues. Our close relationships with some of the world's leading universities, research institutes and business schools, give us a privileged insight into the evolving pressures on the sector, and a deep well of knowledge on which to draw when we are seeking the right solution for you.
Our Higher Education team is consistently ranked for Education in the leading legal directories, and was awarded Legal 500's award for Firm of the Year for Education in 2020. Our university clients choose us because they value our ability to offer advice of the highest quality across all their activities. We can field specialists in every discipline, from employment, through to charity law and governance, intellectual property, and data protection. This diverse expertise combined with an intricate knowledge of how the education sector works means we can work quickly and proactively to resolve their issues.
GatenbySanderson

GatenbySanderson is the UK's leadership expert spanning Education and broader public services. We work within complex markets that are subject to high degrees of governance and public scrutiny and organisations at the heart of social and policy change.  
Our reach and networks extend across Higher Education as well as Central and Local Government, Health, Housing, Not for Profit and Regulation in every corner of the UK. Our professional specialism include Digital, Data and Technology, People, Corporate Services, Asset Management and Customer Experience. We build long term, intelligent relationships and provide outstanding people care to support strategic corporate and academic leadership appointments at Board and Executive Level.
Whether identifying the next Vice Chancellor, devising top team or board development programmes, creating more inclusive teams or driving through organisational change initiatives, we partner with organisations to provide future ready leadership, improve board performance and accelerate change. We provide positive challenge, creativity and a rigorous process to those organisations looking to introduce or develop new talent, while managing risk.
We deliver diversity and inclusion with one of the largest track records of senior diverse appointee - under-represented groups make more than 65% of all appointees. Our focus upon intersectionality, lived experience and social background offers a more nuanced approach to inclusive search strategies, where we adopt a creative, lateral approach to access influencers and shapers.
We achieve some of the highest levels of candidate and client care within the industry. Using the globally recognised customer service metric of Net Promoter Score (NPS), we achieve a 'world class' rating putting us in the top quartile of professional services industries globally.
Contact - Julia Roberts, Education Practice Lead: julia.roberts@gatenbysanderson.com
Mercer

Mercer's Higher Education Group: Helping the university workforce thrive
University workforces are changing. From pensions to mental health to career paths, workers' needs are evolving, and their employers need to evolve too.
There are myriad services, new approaches, investment strategies and benefits packages that universities might not have taken advantage of in the past. But what's on offer is changing with the times as are the challenges and issues faced in the sector. We can support and help you to navigate these challenges, to look after your most important asset – your people – in a way that's right for you and your university.
From considering pensions, financial education, engagement, wellbeing and attracting and retaining talent, our insight and experience is unrivalled:
Manage employee benefits with ease and maximise engagement
Improve the financial wellbeing of your staff and empower them to make better financial decisions
Boost performance with a positive culture of health and wellbeing
Secure the best talent with a compelling employment proposition
Attract and retain the best talent with a more competitive benefits package
Navigate a challenging pensions environment and achieve better outcomes for you and your people
Improve your endowments investment strategy
Mills & Reeve

Mills & Reeve is a major UK law firm and a top tier provider of legal services to the education sector in England and Wales, advising over 100 universities, colleges, national agencies, academies, educational businesses and charities. The firm has one of the largest teams of specialist education lawyers in the country with legal expertise in all areas in which universities need support including employment, pensions and immigration. The firm provides clients with expert lawyers who know the sector back to front and give practical, context-aware advice that they know works. The strength and depth of the team allows the firm to resource work at the most cost effective level for its clients. Mills & Reeve has supported UHR for over 20 years, running workshops and providing support and legal briefings to members across a variety of specialist subject areas, and is delighted to be sponsoring this year's conference.

Mills & Reeve is the only law firm to feature in the UK 100 Best Companies to Work for list 20 years running. Ranked the 13th best company to work for in this year's list, five places higher than in 2022. Once again, it has been shortlisted for both legal categories at the Education Investor Awards 2023 having won the Legal Advisor – to Education Institutions awards in 2021.

Useful links:

Contact details
nicola.brown@mills-reeve.com
nick.abbott@mills-reeve.com
alex.russell@mills-reeve.com


Minerva




We are an executive search firm specialising in Higher Education, but also active across other sectors. We advise on senior executive and non-executive appointments, and help fill permanent and interim posts. Our clients are located all over the world, and our pool of candidates is global. 
Our services include headhunting, leadership assessment, governance review, cultural change projects and 360 degree reviews.
We bring a lean, flexible and highly personalised approach to our work. We are informal yet professional, and a dedication to honesty and integrity drives everything we do. We have developed a strong reputation for our commitment to diversity.


Notion-STAR®
Notion-STAR® is a performance improvement specialist with global expertise in behavioural change and coaching. We work with Academic institutions, FTSE and Fortune 500 clients, in the public and private sectors and on 5 continents.
Established in 2000 we bring two decades of experience helping our clients bring about changes in organisational performance with programmes that regularly generate over 100xROI within 6 months, with a great track record in partnering with top universities.
Learn more about some of our work in the University sector:
Recognised as Personnel Today's L&D Supplier of the Year, our services range from the multi-award-winning virtual leadership and management development programme, STAR® Manager, that will rocket your organisation's performance, engagement and retention - a solution that can be scaled for 1,000s of managers - through to coaching culture consultancy and bespoke Executive Coaching for senior leaders. We always design programmes to ensure long-term sustainability.
Our STAR® programmes are academically proven (by LSE and UK Government) to deliver transformational behavioural change within 6 months and come with optional OFQUAL qualifications or as part of Level 3, 5 and 7 apprenticeships.
We are an ILM-approved centre, a corporate member of the Association for Coaching, FSQS registered and a learning provider to the MoD's ELCAS scheme.
Contact - Laura Ashley-Timms, Chief Operating Officer, Notion - STAR®
Email: hello@STARmanager.global

NTT DATA Business Solutions 


NTT DATA Business Solutions is a Global SAP Partner with a strategic focus in Higher Education. We help universities deliver the very best experiences for their employees and offer unrivalled knowledge of the challenges facing the higher education sector. With over 12,000 SAP experts in 30 countries, we are there where and when our customers need us. That's why people trust us. All over the world.
The SAP SuccessFactors Human Experience Management (HXM) Suite, packaged for the Higher Education sector, enables universities to transform the way HR interacts with the wider institution. With new digital HR capabilities that introduce HR efficiencies and improve the everyday experience of your people, the university will be able to attract, develop, motivate, manage and engage talent.
Discover more about SAP SuccessFactors for Higher Education


Oracle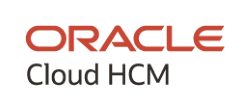 The Oracle Cloud offers a complete suite of integrated applications for Sales, Service, Marketing, Human Resources, Finance, Supply Chain, and Manufacturing, plus Highly Automated and Secure Oracle Cloud Infrastructure featuring the Oracle Autonomous Database. For more information about Oracle (NYSE: ORCL), please visit our website.

Contact - Leatham Green, Transformation Director leatham.green@oracle.com
People Insight


People Insight help organisations listen to their staff and turn this feedback into positive change. We make it easy to understand staff experiences through our People Insight platform to deliver Employee Engagement surveys, Employee Experience, Diversity and Inclusion surveys, Wellbeing surveys, 360 programmes and HR consultancy projects. But delivering insights is just the start; our focus is on helping to generate action, building local capability, to listen and act on your employee voice insights.  We use the latest technology to provide you with data-driven insights that are easy to put into practice. And our experts ensure you can act with confidence and use these insights to make lasting change that achieves your People and organisational priorities. We have extensive experience working on staff listening programmes and developing staff listening strategies for the University sector and are able to provide robust sector benchmarks.  Our friendly team would love to talk to you and demo our platform: 
Pinsent Masons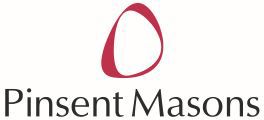 In these continuing challenging times for HR, we work with our HE clients to find solutions. Our group of specialists are always on hand to help navigate through an ever changing post-pandemic landscape. We provide practical sector-specific guidance on all matters employment related. We have expertise in the legal and cultural issues associated with Diversity & Inclusion, investigations, whistleblowing, industrial relations, pension and immigration matters. As we emerge in to a future world of work we are guiding our HE clients on remote and hybrid working, global mobility, health and safety, mental health and other related issues.
To sign up to our weekly Employment newsletter please click here
 
Saxton Bampfylde


Saxton Bampfylde is globally recognised as a trusted, values driven leadership advisory firm. Our over 35-year track record of finding outstanding leaders at both board and executive level has been built on our pioneering approach to research-intensive executive search. Today, we have built powerful long-term partnerships with some of the world's most dynamic and significant organisations, across the commercial, public and not for profit sectors, and with over 130 consulting partners around the world across 40 global offices through Panorama (www.panorama-leadership.com), we are able to seek out and engage with the very best talent and diverse around the world. 
Through our dedicated Higher Education Practice, we have advised universities on senior appointments for over 30 years, including over 180 vice-chancellor appointments globally. In the last two years our work includes the appointment of Professor Aleks Subic as Vice-Chancellor at Aston University, Professor Andrew Jones as Vice-Chancellor at Brunel University, Professor Jane Norman as Provost and Deputy Vice-Chancellor at the University of Nottingham.
At Board level we have also worked on Lay Member appointments for the universities of Manchester, Nottingham, Imperial College, Sheffield, Durham, Aberdeen, Birmingham, Bristol and Stirling within the last 18 months. Our work with HEIs is informed by our strong track record of appointing leaders in adjacent sectors. Recent examples include our work to appoint Ilan Gur as the inaugural Chief Executive of the Government's Advanced Research and Invention Agency (ARIA) and their first Chair, Matt Clifford MBE. We also recently supported the appointment of John Reid a CEO of the National Manufacturing Institute of Scotland, Professor Sir Peter Gregson as Chair of the Henry Royce Institute, Dr Mike Short as Chief Scientific Advisor for the Department for International Trade and Matthew Brown as Chief Scientist for Genomics England.
Saxton Bampfylde is delighted to be supporting the UHR Senior HR Summit 2023.
Shakespeare Martineau

With a long-standing involvement in and commitment to the education sector, our team have extensive experience across all legal issues that affect education institutions, guiding and supporting our clients through challenges and opportunities.
We have particular expertise of advising in the HE sector on HR issues. We pride ourselves on protecting and growing organisations. Our approach goes beyond just legal solutions: clients trust us to advise on what's possible, what's prudent and what's coming around the corner.
Working with higher education institutions, our full-service team can advise on any legal issue that an institution may have. This includes regulatory and policy work, employment issues, student matters, governance and constitutional questions, partnerships and collaboration, disputes, large-scale capital projects, and estates master planning.
We are fully immersed in the education law sector, with a number of specialists working exclusively with our education clients. Combining the breadth of our expertise with the breadth of our client base, our team of specialist lawyers are in a position to advise clients every step of the way.
Simitive

Simitive provides the data to support workforce planning and operational decision making whilst supporting evidence based approaches to continuous improvement.
Through the effective and efficient management and monitoring of workloads, focus on strategic and financially positive activities, combined with the engagement of people in both their own and the institutional development, Simitive provides a unique framework and toolset to support operational effectiveness and transformation.
Working with over 60 universities, Simitive is able to deploy over a decade of experience assisting institutions to meet operational and workforce challenges whilst simultaneously creating the information to support qualitative and quantitative assessment of progress and future plans.
Simitive only works with universities and all Simitive solutions have been developed with multiple universities to ensure that they meet the evolving needs and culture of the sector.
TalentEdu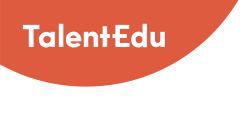 TalentEdu is a higher education specialist executive search and recruitment business that has been developed to work across three core areas of recruitment; senior leadership, academic appointments and professional services. We offer a more contemporary and flexible recruitment solution to fit around the needs of our higher education clients.



Veredus

With more than 20 years' experience, Veredus is the Executive Search & Selection and Interim Management provider of choice for leaders who drive their organisations forward. For the positions that matter, and the niche roles that are hard to fill, we have the expertise and insight to find the right person, at the right time, for the right role.  We consult and partner with our clients to help them positively impact their current and future workforce and to ensure that they attract and retain the best talent and make informed talent-related decisions.
We work with a diverse range of organisations across the Higher Education and wider skills sector to deliver innovative and practical solutions to the challenges they face. We help them deliver transformation with the student experience at its heart and we support organisations to embrace opportunities and manage the risks they face as they increasingly operate globally.  We have conducted global searches for senior academic leadership posts and have appointed to senior professional services roles, often looking to attract talent from other sectors. We have also supported university governing bodies with appointments of independent lay members.
As an organisation, we are committed to creating an environment where diversity is valued and respected and where our people can bring their different perspectives and whole selves to work. We therefore take our responsibility in helping our clients to ensure diversity of their workforce very seriously. Diversity and inclusion are key elements of our recruitment practice and processes, and we are proud to have been involved in many high-profile appointments of women and minority ethnic candidates.
Our insight products and expertise set us apart from other firms. We use real time research and high-quality data to assist organisations to better understand their marketplace, so they can make informed business plans and talent strategies. Our services are grounded in comprehensive market analysis, that is then verified with qualitative insight conversations with people within that market who can provide a picture of the landscape that our clients operate in. 
From business psychology and assessment, through to coaching and supporting placements through their first 90 days, we help leaders understand their business and talent landscape, nurturing them with the tools and advice they need to succeed.
With extensive reach, we operate across a broad range of sectors and industries including education, central government, local government, healthcare, transport, infrastructure, manufacturing and engineering, energy and utilities, retail, technology and FMCG.


Vialto Partners


Vialto Partners is an industry leader with a 50-year track record of innovation and resilience in providing global people solutions to organizations and their employees. We provide tax, immigration and other global mobility support in 150 countries to more than 5,000 clients worldwide. With global scale and localized expertise, we take an adaptive approach to meet clients' mobility needs, wherever they may be.
Vialto Partners combines the deep domain expertise and legacy of PwC with the agility, expertise and innovation of an independent company—sparking the next evolution of
mobility.
Contact
Qing Miao, Director, Vialto Partners
Email - qing.miao@vialto.com

Vivup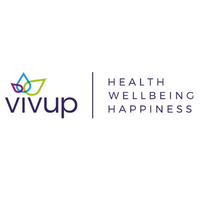 Founded in 2005, Vivup is a leading UK employee benefits provider specialising in health and wellbeing solutions for the public sector.
At Vivup, we understand how important it is for public sector organisations to attract and retain top talent. With our all-encompassing wellbeing solution and experience in delivering benefits to over 250 NHS Trusts, councils, universities and educational bodies, we'll provide you with the tools you need to enrich the lives of your hardworking public sector staff.
To find out more, please contact us at enquiries@vivup.co.uk



VWV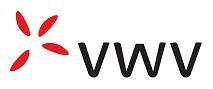 VWV's dedicated team of higher education lawyers provides specialist legal support to universities nationally from our offices in London, Watford, Bristol and Birmingham.
We are a leading adviser to the higher education sector and are recognised in the legal directories as being top ranked in education, with Legal 500 commenting that VWV "has an outstanding track record of excellence in the HE sector so is the "go to" firm for complex claims, particularly involving academic staff".
Our HE employment team is dedicated to providing specialised, tailored legal advice to suit the particular challenges and demands faced by higher education institutions in employment and HR related matters. We understand the environment in which HEIs operate and provide innovative, pragmatic solutions on everything from day-to-day queries to complex, sensitive, strategic issues, with a focus on helping clients understand and manage risk.
 

Weightmans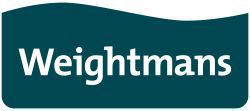 Weightmans is a top 40 UK law firm with more than 1,400 people working from our offices in Birmingham, Cardiff, Glasgow, Leeds, Leicester, Liverpool, London, Manchester and Newcastle. A leading national player in its client markets, Weightmans' roots date back to the early 19th century. With 140 specialisms recognised and 432 experts listed in key legal directories, the firm offers a full spectrum of services.
What makes us different is our people. Our people are determined to achieve the best results for our clients. Our dedicated Education team brings together specialist expertise to provide a complete solution both in the UK and overseas in increasingly important markets.  We always take a bespoke approach, no assumptions, no one-size-fits-all, spending time with you to understand your issues and priorities, passing on best practice and insights through regular briefings and workshops and, most of all, personal engagement. That's why we believe we provide unrivalled support and value for money.