Coaching
What is coaching and how might it help me?
Coaching is a personalised development experience, in this case for HR Directors, which can deliver enhanced knowledge, improved performance and insight, and lasting change. It creates a supportive environment that develops critical thinking skills, ideas, and behaviours about a topic/issue specific to you. Coaching takes place in real time, in a one-to-one situation with a coach that has been personally selected by you, taking into account your own personal learning style and specific needs at the time. 
What can you expect?
You can expect:
Short (one to one and half hours approximately) intensive periods of 1:1 contact with your coach – ideally away from your office.
A series of meetings that you schedule to suit your diary - typically every 4-6 weeks.
An entirely personalised development activity, designed specifically around you and your needs.
A totally confidential environment where issues can be explored in greater depth, providing the opportunity for a deeper level of personal awareness.
No artificial work to do. Coaching will use real work issues as the learning material.
How to select a coach
Read the individual biography documents and CVs of each of the coaches in our coach directory. Look for a coach who has relevant experience, is likely to understand your particular context and who you feel has an approach to coaching that suits you. You may find that some coaches are more business focussed and others take a more holistic, "whole person" approach. You may also want to consider the convenience of their geographical location. Many coaches are very happy to travel to you but this is something you will need to check out.
Narrow your choice down to two or three coaches that you think you might be able to work well with and then email them with what you are looking for. You should ensure that you are asking for an informal (no obligation on either side) exploratory telephone call.
On the telephone describe your context and particular challenges, listening to how the coach might be able to support you. This exploratory conversation should enable you to decide which coach you would like to meet/work with.
Your selected coach will then meet with you to talk you through the contracting process and agree the initial objectives for the coaching. As with all contacts you will need to be very clear about goals, timescales, preferred venues, precise costs, expenses and coaching fees.
Your coach will work with you to help develop a personalised coaching plan. This will involve a series of one to one meetings, and may also include use of other techniques such as personality profiling eg 16PFT, MBTI etc, 360° feedback, and self reflection.
At this point you may want to share the details of your coaching programme with your line manager.
The best coaches will ensure that a mid-term review takes place and will evaluate the coaching process/changes with you fully at the end.
Good luck with your coaching. For any further advice, or if you can suggest a coach who has worked with you or colleagues at executive level, please feel free to contact:
Case Studies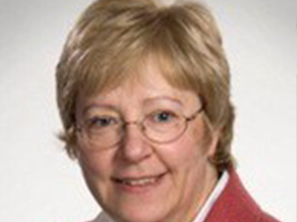 Veryan Johnston, Executive Director of Human Resources at Newcastle University
HR Directors can sometimes be like 'Cobbler's Children', so busy working on the development of their organisation and its employees that they leave little time to develop themselves. I found coaching particularly helpful at a time when I needed to stand back and think about HR strategy for the University. Coaching is not a soft option, my coach challenged how I was thinking and also helped me consider whether I was operating in the most effective way. To get the most out of coaching you need to trust the individual you are working with, be open to different ways of thinking and put significant effort into achieving the objectives you agree with your coach.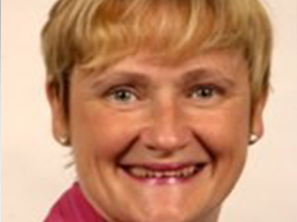 Juliet Amos, Director of Human Resources, Teesside University
I have had the benefit of a coach at two key stages of my HR career and each time my coach used various techniques to help me to think through my approach to a new role and more clearly articulate the challenges and opportunities I was facing. My coaches have certainly encouraged me to reflect on my own practice at work particularly when I was internally promoted and needed to think carefully about where to focus my energies. Coaching can be very beneficial but you need to be prepared to put time and effort into making it work for you.
360 Degree Feedback
360 degree feedback involves gathering or comparing feedback on an individuals leadership practice, from others who are above them, alongside them and in less senior roles in their organisation (sometimes externally).
Often the process is based around a relatively straight forward questionnaire: one version (self rating) that the manager completes him / herself and another version (others ratings) that is distributed to colleagues at different levels in the organisation.
The anonymous results are then compared and differences in perceptions between the individuals self ratings and the ratings given by others is used to inform development conversations and activities.  Often at the University, the process is done not by a questionnaire but by a skilled exec-level coach who telephones / meets the key colleagues and gathers the feedback face to face.  The summarised feedback is then collated and shared face to face with the manager.
The manager selects their own colleagues and asks their permission to be sent questionnaires / be interviewed.  Confidentiality is paramount and all feedback is themed and anonymous.
University managers have seen some astounding benefits as a result of 360 degree feedback (see the case study above). To find out how you could benefit from 360 degree feedback please talk to your line manager and then contact lynne.howlett@ncl.ac.uk.
The power of 360 degree feedback is that it offers the manager a 'reality check' and if done twice over a period of time can allow an individual to monitor changing perceptions over time.  In an era when the emotional and relational aspects of leadership are often regarded as important self knowledge is the single most important factor in the practice of leadership.